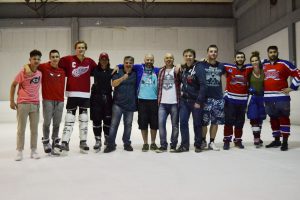 The 2nd 3on3 tournament in Greece was completed with great success. An event/celebration of Greek Ice Hockey, featuring players: young, old, male, female, girls, boys, Greeks and foreigners.
Great games that brought together all those who love this sport. A great day, almost 8 hours, full of ice hockey!
Well done to Sven and The Young Bloods. Your team's name will be engraved in the Gold Shovel forever! Good job as well for the Koubarakia and the Subbans for 2nd and 3rd place.